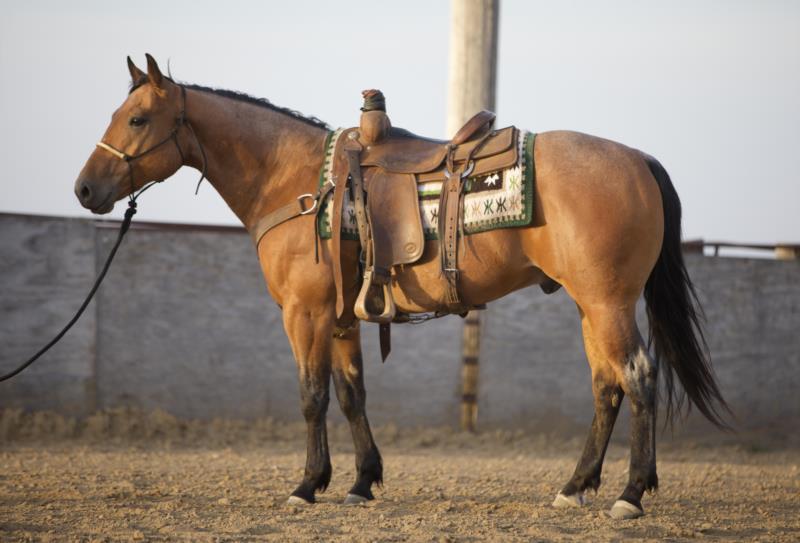 SOLD!
Friday (Friday Night Out) is an absolutely stunning buckskin roan AQHA gelding. Friday is built like a tank! He has a massive chest and a lot of hoof and bone! Friday is 5 years old and weighs 1150 lbs. He is the perfect height, being right at 15.3 hands. Friday has been mostly used as a ranch horse. He has been used to push cattle and check fence. Friday is started nice in the heeling. He has roped the dummy and tracked live cattle out of the box. He would be one that would be easy to finish in the heeling or breakaway, as well! Friday will stand quietly tied for hours. Take him any direction/discipline you want or enjoy him on the ranch and trails. He is a beautiful buckskin gelding in the prime of his life! If you have any questions about Friday please give Jared a call at 563-543-6355. If you would like to see more videos and pictures of Friday please visit the Jared Meyer Performance Horses Website or visit us on Facebook or YouTube.
He is consigned to the Tri-State Select Horse Sale in Palmyra, MO on April 15th, 2023. The sale starts at 11:00 AM CST. Here is a link to the sale website: https://www.ftlivestock.com/horsesale
Request Information!
---