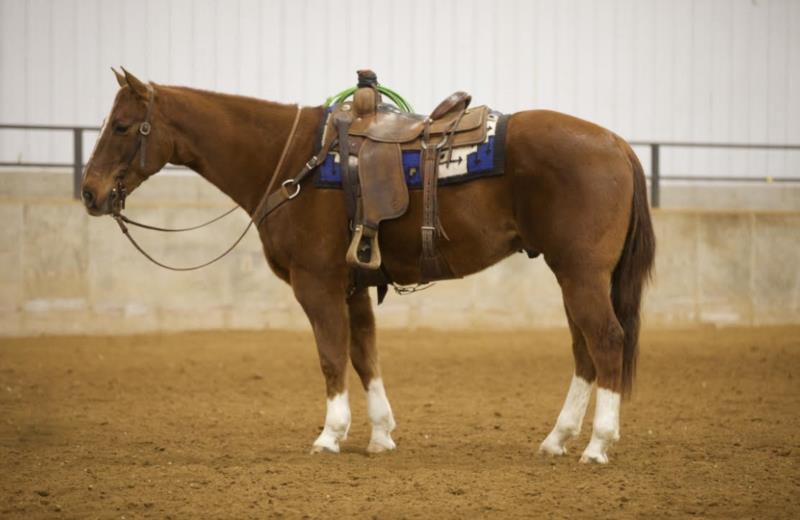 SOLD!
White Sock Finale (Socks) is a AQHA registered, 6-year-old, sorrel gelding. He stands 15.2 hands and weighs 1250 lbs. He is big boned. Socks is a very nice ranch horse and rope horse. Socks is handy and rides around very well. He is smooth at all of his gaits. Socks has been used to pick up broncs this past summer and did well. Socks is a head horse. He has great run and is good in the box. He is ready to be hauled in the heading and has been hauled some. Socks has also been used as a using horse and ranch horse. He has been used to gather and rope a lot of strays outside. He will go anywhere you point him. Going down steep drop offs and through water doesn't bother him. He has a lot of heart and will do anything you ask of him. Socks is 100% sound and has no vices. He is easy to get along with and loads and rides in the trailer well. If you are looking for a very handy, perfect aged gelding- Socks would be perfect for you! If you have any questions on Socks please give Jared a call at 563-543-6355. For more videos and pictures of Socks visit Jared Meyer Performance Horses on Facebook and YouTube. We are happy to help arrange transportation anywhere in the US!
Socks is consigned to the Black Hills Stock Show Horse Sale in Rapid City, SD on January 27th & 28th.
Request Information!
---