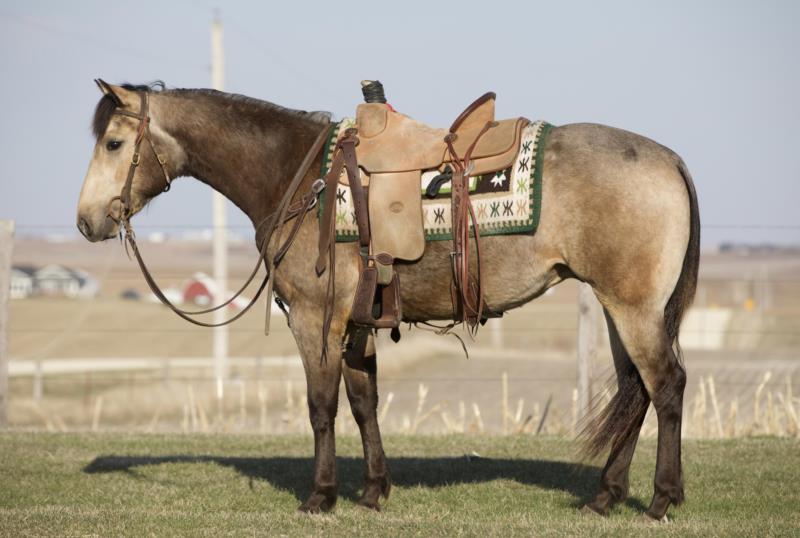 JACK AND SPRITE is a HOME-BRED, 3-year-old buckskin gelding that is broke to ride. He is good headed with a big, kind eye. He is extremely well-balanced with a short back and large hindend. He is conformationally correct and is certainly built to be athletic. He has a star on his forehead and a back partial cornet band. He is from the last foal crop by Bartender Joe Jack, the stud we stood at our ranch for many years that produced great ranch and rope horses. Jack And Sprite will have 4 months of professional riding training by sale day. He is proving to be a very quick learner and a great roping or ranch prospect. He is very athletic, can trot and lope nice circles and will get his hocks underneath him in his stops. He has a nice start to a spin and roll back. He is great in the stall or turned out with others. He is 100% sound and has no vices. Jack And Sprite is HPI eligible! If you have any questions please call Jared at 563-543-6355.
Available Privately.
Request Information!
---