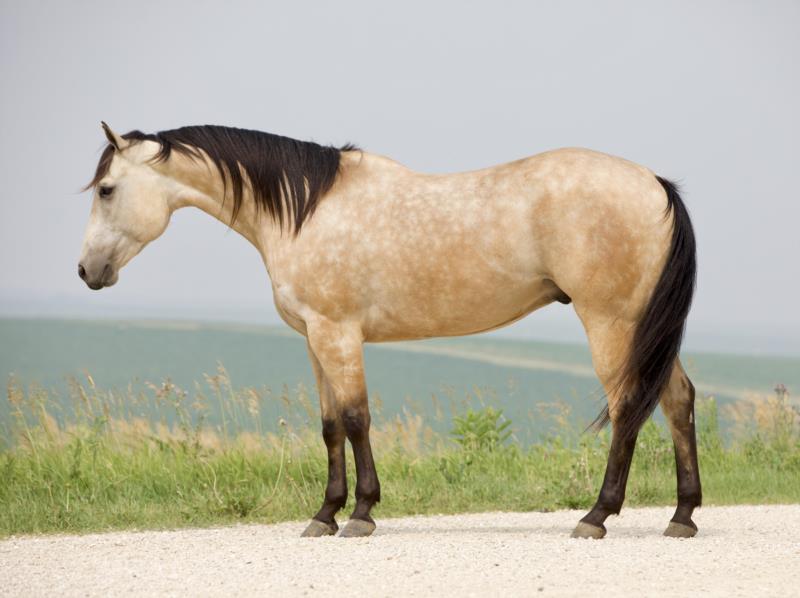 SOLD!
Drop dead gorgeous, safe and kind describes Cooper to a T! Hickorys Vengences (Cooper) is a stunning, buttermilk buckskin gelding with gorgeous dark black points! He is perfect age being 5 years old and is the perfect height standing right at 15.1 hands. He has a nice collected lope and naturally level headset. He is very smooth at all gaits. He moves well off leg pressure and stops promptly when asked. Cooper is a fantastic ranch horse. He was ridden largely by a young teenage boy. He is safe for novice riders. He has been used to push cattle and has been lightly started in the roping. Cooper does a great job outside! He will cross downed logs and water with ease. He is smart and has a great disposition. Cooper is 100% sound and has no vices. He does a good job even with time off! Thank you for your interest in Cooper! He is a gorgeous gelding that we are proud to offer! If you have any questions about Cooper please contact Jared at 563-543-6355. If you are looking for more photos and videos of Cooper make sure to check out our website at www.jaredmeyerperformancehorses.com or our Facebook page. We welcome visits to ride and meet Cooper before the sale at our ranch in Bernard, Iowa.
Cooper is consigned to the Best of Texas Horse Sale in Fort Worth, Texas August 24-26th! The sale and previews will be live-streamed. Here is a link to the sale website for any informaiton you may need on sigining up to bid to online bidding: https://www.premierhorsesales.com/about-fort-worth-horse-sale/
Request Information!
---
---