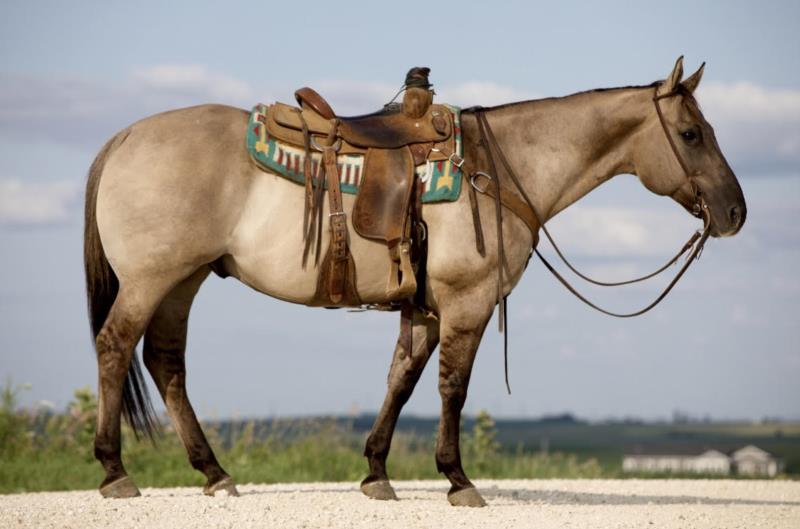 SOLD!
Looking for a safe and reliable partner for the trail or ranch? Check out Dodge! Dodge is that gorgeous grulla color! Not only is he beautiful to look at, but he has strong feet and is big boned. Dodge is 15 hands and weighs 1300 lbs. He is a been-there-done-that kind of horse. He has been used on the ranch daily and has seen thousands of miles! On the ranch, he has been used to catch wild cattle and check on the cattle. He can be used to rope on outside, sort or great for the trails. On the trails, Dodge is steadfast and a good confidence builder. He will cross logs and water. Dodge is good in rough terrain. He is old man gentle and would be safe for kids that know a little about riding. He is a consistent and kind horse. Please call Jared at 563-543-6355 with any questions! Or visit the Jared Meyer Performance Horses website for more pictures and videos. We encourage you to come out to our ranch in Bernard, Iowa to ride and meet Dodge. We have cattle and miles of trail to ride on!
Dodge is consigned to the Horseman's Mission sale on October 21st, 2023 in Millersburg, Ohio. The sale will be live-streamed and there will be phone and online bidding if you can't make the sale in person.
Request Information!
---