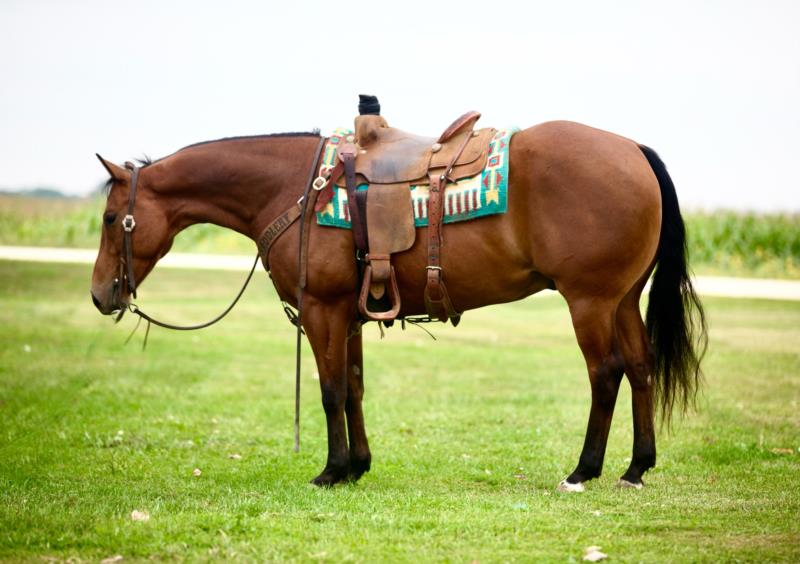 SOLD!
Lena's Lil Lewis 18 (Louie) is 5 years old and stands 15 hands. Louie is very well bred being a grandson of Peptoboonsmal. He also has Doc O'Lena and High Brow Cat in his papers. Louie is a good mover and athletic. Louie has primarily been used as a ranch horse. He has been used to push cattle and rope calves out on pasture. He has also been used to check on the broodmare band. He has been started on the roping dummy. Louis has started roping cattle in the arena and lightly out of the box.
Louie is 100% sound and has no vices! He is good in a stall. Louie is a nice, well-bred prospect that will finish to be a nice ranch or rope horse! If you have questions on Louie please call Jared at 563-543-6355.
Louie sells at Triangle Horse Sale in Oklahoma City THiS Saturday, October 28th, 2023! The sale will be live-streamed. Online and phone bidding is available if you can't make the sale! The sale is during the AQHA World Show! Here is the link to the sale website for any information: https://trianglehorsesales.net
Request Information!
---